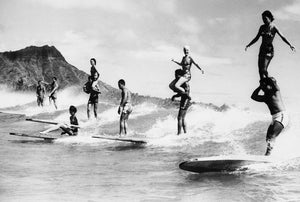 Happy New Year! Let's do this.
I have to say I'm not sad to see 2019 pass by but I'm sure excited about all the seeds I've planted which will bare fruit in 2020. The new store has been gracefully received and the locals in the 'hood have been truly supportive; I am so grateful. Thank you. 
Follow as we build our inventory to offer even more and varied brands and goods. As always, my focus has been to support brands that are local, independent, Canadian and as environmentally friendly as possible. We have a few gems from the US and Mexico that I just had to have in the shop.
Upcoming!
Pop-up shops (1-2 days only) for Lee's Donuts and NO FUN Press. Stay tuned, but know they will go down before the late summer.
Launching Jackson's own specialty food items, including a co-lab with Blue Parrot Coffee, our own bottled Extra Virgin Olive oil and chili infused oils.
Launching Jackson's letterpress locally printed journals and field note 3 packs, greeting cards and art prints!!  This is truly exciting.  We're teaming up with local Porchlight Press to get the job done right.
Launching the SUBSCRIPTION packs in our online, whereby you can have a gift box curated for you and delivered to your, quarterly - in 3 dollar amounts 
Lastly, (but not leastly) more collaborations with other community minded partners to have sales and events to raise money for causes in our neighbourhood.  This will be ongoing....details to follow in March. 
So, I hope that's enough!  As the darker days coalesce into the lighter days, I look forward to seeing new faces. Sometimes the darker days can be troubling but know that community and small shops like ours depend on you, as you can depend on us. Sadly, in this messy world, we are often but numbers in the matrix. Strive not to be! Buck the system -  don't agree to be a pawn, blaze your own trail and don't let 'amazon' run your fucking life.  WE ARE THE #ANTIAMAZON.  The race is long and in the end, only with yourself. So take a deep breath and be present.  
Love Mike
---